IN THE DEVELOPMENT
ECONOMIC REVOLUTION OF THE CENTURY
We are Launching in the third quarter of 2019 in the world an OTT Platform "MUFE" to cater Whole ASIA in Specific and the World in General. Currently in midst of opening Regional Affiliate Partner Offices in all Asian Countries.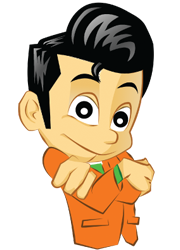 WILL BE AVAILABLE ON ALL SMART TV BRANDS, GAME CONSOLE, PC, iMAC, MOBILE, TABLET & ETC. WORLDWIDE.

Our Main Target is the whole Asian 48 Countries in 48 Languages due to its Population 4.7 Billion People.
OUR UPCOMING MOVIES AT A GLANCE
Synopsis:
An old retiree decides to pursue his childhood dream of learning Tap Dance like his hero, Legendary Fred Astaire at the age of 60, while living in a very traditional society that frowns upon anything from foreign Culture.
LOGLINE
Seorang pesara berumur 60 tahun berhasrat untuk memenuhi impiannya belajar tarian "Tap Dancing" seperti idolanya, penari lagenda, Fred Astaire. Beliau kemudian terperangkap dalam pelbagai konflik apabila timbul hajat untuk membuat persembahan kepada Perdana Menteri Malaysia sempena sambutan Hari Kemerdekaan.
MALAY NAME : MENENTANG ADAT

ENGLISH NAME : AGAINST CUSTOMS
GENRE : INSPIRATIONAL, MOTIVATIONAL & DRAMADY THRILLER
WRITERS : DATO' SHEIKH JAMAL AND MUFE SCRIPT PANEL
SCREENPLAY BY : DATO' SHEIKH JAMAL
DIRECTOR : DATO' SHEIKH JAMAL (FDAM)
SUPPORTED BY : MDeC – MSC, FINAS, GOVERNMENT OF MALAYSIA
FACEBOOK LINK :
https://www.facebook.com/MenentangAdat
IMDB LINK :
http://www.imdb.com/title/tt3761412/
For further information:
Synopsis:
This story is about two couples and their daily lives in the pursuit of "True Love" and craving for a perfect Marriage albeit with a different ideology. But marriage life's ups and downs & domestic problems/squabbles leads their marriages towards divorce ... Can the "True Love" solve everything and save their marriages? What is "True Love"?
For further information:
Synopsis:
When 3 'odd balls' are stuck together in a mind boggling situation, watch what happens next! Find out in F@®T - The Movie. .. .. Smell it soon!!!
For further information:
Synopsis:
A story of Force 136, Harimau Malaya The Malay Sniper, a WWII resistance fighters, Force 136 was the general cover name for a branch of the British World War II organization. This is the story with patriotism as its theme, Love, Sacrifices, Betrayal and Martyrdom
For further information:
Synopsis:
A story of a person who determines his own path ...
For further information: